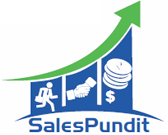 SalesPundit is a solution used to automate, enhance, optimize and manage the sales process along with customer relation management in Web environment. The new generation suite consists of CRM and Sales Force Automation integrated to implement Business Intelligence for decision support.
Some great features of Sales Pundit:
Sales planning and budgeting
Document generation and management support
Order status workflow support with authorization and notifications
Customer portfolio management
Activity Management that is fully integrated with sales work flow
Escalation and notification integrated with Activity Management
Automated and streamlined sales process
Result oriented sales force with no back office dependency
Sales team activities
Customer portfolio and relationship management (CRM)
Estimating the project pricing using RuleGenie
Dashboard and performance analysis
Billing plan
Generating template based documents e.g. proposals, letters, tender documents
Sales Pundit offers freedom from back office processes and a surprisingly fast time-to-market your product or service.