Organizations into Service and Maintenance industry needs to continuously examine and keep track of jobs assigned to them. This is what e-Desk does most efficiently. Being a web-based application, all the updated information can be accessed with a click of button. As e-Desk is an Always Up Support System for any organization in Service and Maintenance industry, it provides the status of all jobs at any given point of time to give the best services to the esteemed customers.
Features of e*Desk
Web Based Help desk software to support Help desk centers supporting large installed base worldwide. This application is easy to install, simple to use & highly customizable and developed using open source technologies. It increases the efficiency. It has all the basic features of any help desk software should have plus few more which makes it unique & mandatory for any Help desk centers. The features are as follows.
Standard Help Desk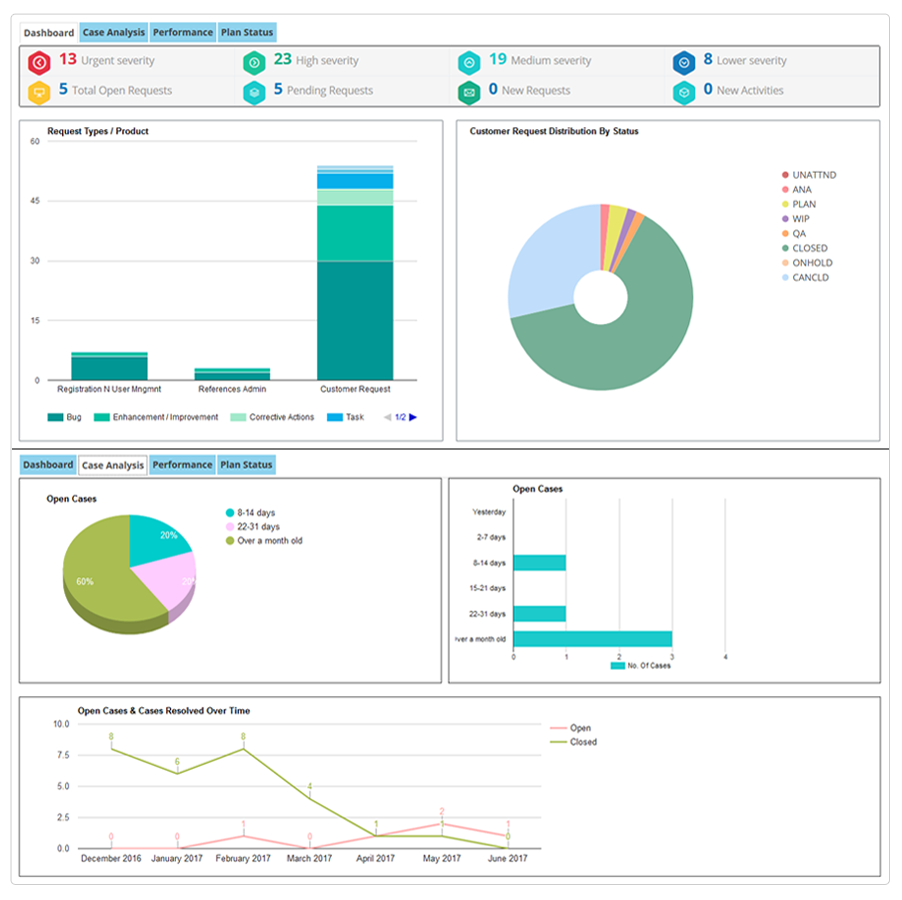 Creating new Customer Request (CR) online or offline. Automatic E-mail notification (optional – can be defined by User).
Online/offline Update of status. Optional e-mail notification on user defined events.
Tracks all communication & maintains history for all CR.
Reviewing Status of your request. Powerful search engine to query request database.
Prioritization of requests.
Generates & maintains statistics & history.
Generate problem & solution database.
Track releases, solutions, Updates.
Maintains resources database & online allocation of CR to resource.
Maintains Customer, Service level agreements, Contact persons.
Powerful reporting & query tool.
Supports reporting structure for Company, Clients (Customer) and Users.
Products, Components (Modules/Parts) and Clients can be maintained at regional level.
Home page with Customer Request Summary along with new and pending requests with display till date.
Dashboard to analyze Requests, Statuses, Case Analysis, Performance, activities and Planned releases
Time-sheet or Time-card management is another great feature
Time-sheet or Time-card Reports are available for projects, customer, monthly, weekly and export to excel is readily available